The show, which streamed live around the world, saw Zendesk CEO and Founder Mikkel Svane discuss the evolution of customer experience and how the company – and its customers – are capitalising on speed and innovation to get back to business.
Welcome to the era of conversational CRM

Svane's keynote speech addressed the challenges the industry has faced due to the pandemic, and the global shift to online interactions. When we became confined to our homes our digital devices became our main link to the outside world and although restrictions have now lifted, digital-first has become part of society's post-Covid DNA.

Svane highlighted that 90% of a customer's interaction with a business now happens online, and across a number of different channels from text messages and messaging apps like WhatsApp, through to email and online chat boxes.

"Online is where everyone's going to engage – it's where we talk, where we buy – and all these things are now going to happen over new conversational paradigms and channels," he said. "For businesses it's not just about responding to a customer text or putting a chat pop-up on your website, it's about moving all your customer interactions to a conversational interface.

"Your customer relationship is now anchored in these conversations and your customer relationship management (CRM) approach has to reflect that. We welcome you to the era of conversational CRM."

How Zendesk supports the move to conversational CRM

The event was an opportunity for Zendesk to highlight how its customers are already using its products and services to embrace conversational CRM, with examples from leading companies such as Stanley Black & Decker, Virgin Pulse, Ada and MaestroQA.

Product leaders also took to the stage to showcase what's new from the platform and how these features can support the move to conversational CRM.

Conversational automation
Zendesk provides a flexible, omni-channel platform that supports conversational CRM and more personalised CX. Agents are empowered to have these conversations at scale via the tools available to them, as they can manage, track and report everything from this one unified workspace.

AI-powered bots play an important role in delivering conversational experiences and Zendesk engineers have boosted their capabilities with new enhancements that enable users to build and manage advanced bots in just minutes right out of the box, across web, mobile and social channels. Customers can connect their bots to their external systems.
See more here on: What's new with Messaging
Conversational channels were announced for Zendesk Sell, starting with WhatsApp, which is currently available via the early access programme, in addition to Slack integration for Zendesk Messaging.

Agent Workspace also received a worthy mention, with announcements on new features including options to manage and set agent status, omnichannel routing and live agent activity reporting.

All sessions from the Zendesk relate event are available to view on demand.
Simply register for free for full access to all the sessions.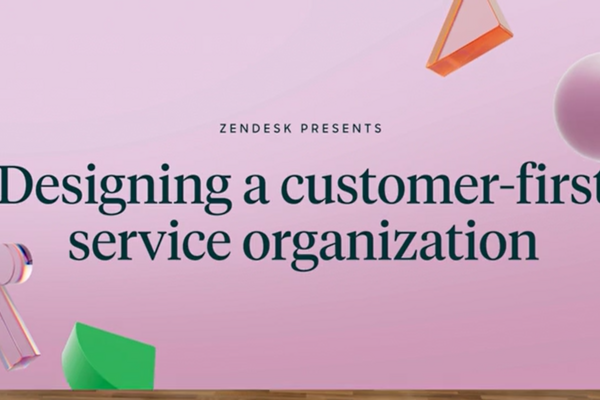 SunCo Labs
To support the move to conversational CRM, Svane used the event to announce the launch of a new Zendesk division – SunCo Labs. Here, engineers, designers and consultants are available to help customers develop a bespoke customer-first, conversational CRM solution.

For guidance on how to go about transforming your customer experience, check out Designing a Customer-First Service Organisation.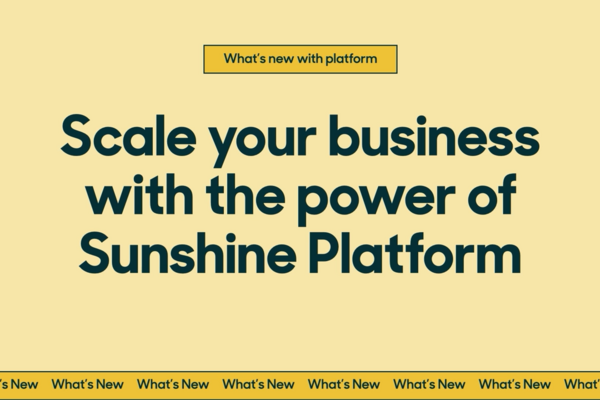 Sunshine Updates

Enhancements have also been made to Sunshine, the platform powering Zendesk's conversational CRM tools. Customers can now build complex integrations and flows for more connected experiences, and new features include conversational data orchestration, private group tickets and security and compliance tools.